According to the US Census Bureau, there are 8 million more millennials than baby boomers. The problem for the gambling industry is, the younger demographic doesn't like to gamble nearly as much. They intend to change that.
Caesars Entertainment is rolling out a new tactic it a bid to corner a market that has mostly eluded live casinos – the gambling millennial.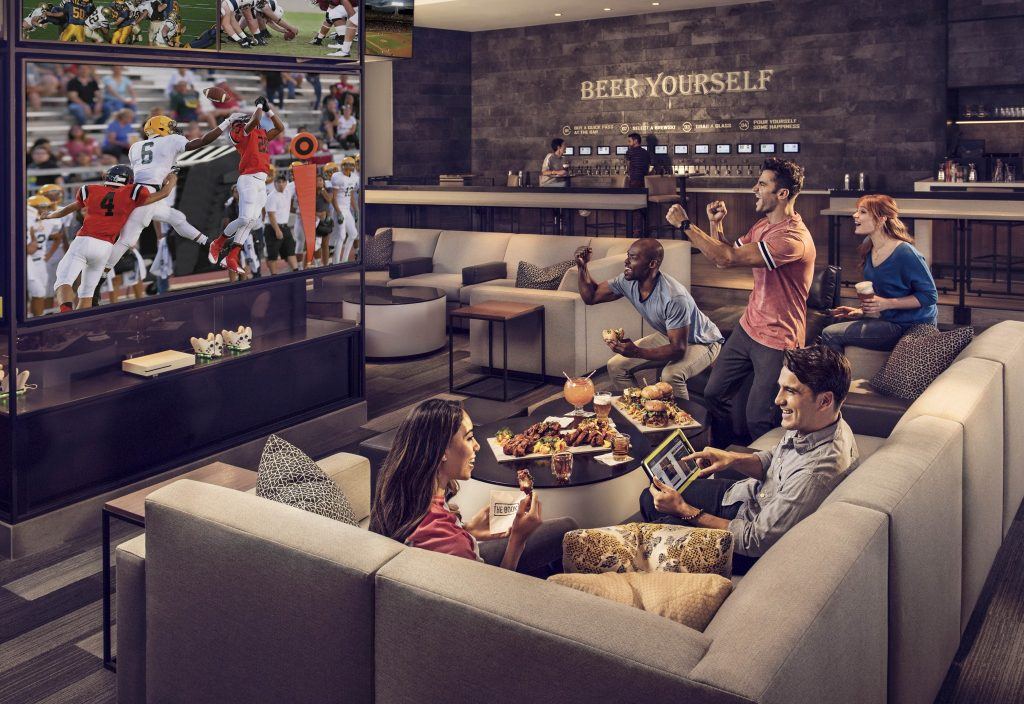 It's called The Fan Cave, and it's pretty much exactly like the "man caves" strewn across thousands of US homes. The cave provides many of the same freedoms social opportunities as the home version, only it's set up in the sports book of Las Vegas' Linq Hotel.
"This is not a traditional sports book where you sit in a big row," Chris Stuart, who is the VP of gaming and interactive entertainment for the Linq, told the Las Vegas Review Journal. "You own this space, so it's much more social. You can hang out with your friends, pour your own beer, order your own food."
The caves come equipped with a 98-inch TV and two other screens about half that size – 200 inches of glorious screen space to watch the game, and/or play video games, as well.
Customers also have full control over every screen via a remote control tablet, something traditional sports books can't offer.
For now, there are 12 Fan Caves available to be rented out privately, but it's just the start.
https://www.casino.org/news/caesars-tests-fan-caves-as-the-race-to-win-millenials-gambling-dollars-ramps-up?fbclid=IwAR23v6xNd6_HHi11PEcGjyWKKaQUtqK489exBlUloRA1dq0xyko0UdToT80